Welcome to my GrafCompounder Website
This website is all about a PC-program "GrafCompounder 4.0", which allows to calculate recipes of polymer compounds using a compound database. This can be done with Rubber, TPE, Thermoplastic, Polyurethane or any other compounds as long as the formulas are normalized on polymer.
Working successfully with statistic experimental design in rubber compounding and processing, I found it difficult to accept that compounds stored away in databases could be used neither in further compound development / optimization nor for a quick response to a customer request for price calculation for example.
To handle a compound database, a tool is needed other than a simple search tool. In the past several attempts were made to use an unorganized, historically grown compound database as an useful resource for compound development, but failed. GrafCompounder opens the possibility of a database query - specifically a multi target query - by calculation of a compound formulation according to all targets, which can either be ingredient or property values. The result of this calculation is a formulation that either fulfills all specifications or provides the best compromise. Unlike AI (Artificial Intelligence) programs, the data used for the calculation can be traced back, which allows to eliminate errors in the database. GrafCompounder shows an easy and fast way to analyze a formula database and finally to simulate a recipe from any compound database.
Please visit my personal website: Hans-Joachim-Graf, to learn about my activities like Consultancy, Training and Education in Rubber Compound Development, Processing and the usage of Statistic Experimental Design (DoE) in the rubber manufacturing environment.
---
SIMULATION OF RUBBER COMPOUND FORMULA? You think, that is impossible?
RELIABLE DATA, EXPERIENCE AND SOFTWARE
is needed to successfully simulate a compound formula with its properties.
It is a common problem in all type of simulation: Without interpretation and analysis, only nice data and graphs are produced. With expert knowledge simulation becomes the
developers "workbench"
.
The
Grafcompounder 4.0
has been released June 2021.
For purchase of
Grafcompounder 4.0
you can use the button: (See other options below)
There is a surcharge for shipment, which differs due to country of shipment.
If paid in other currency than EURO, add 3.5% Exchange Rate.
A detailed invoice will be submitted after your order is received.
If you prefer Bank transfer as payment method, please place your order via Email: H-JG Consulting .
See further pricing information at Pricing-Order.html regarding shipping cost and money transfer fees.
---
Cost-Reduction in Rubber Processing,
H.-J. Graf, Editor,
Published by TechnoBiz Communications Co. LTD, Bangkok, Thailand, March 2014 ISBN 978-616-90836-9-6
The content of this book has not lost its actuality yet.
Special offer for European and German citizen:
"Cost Reduction in Rubber Processing"
as long as stocks last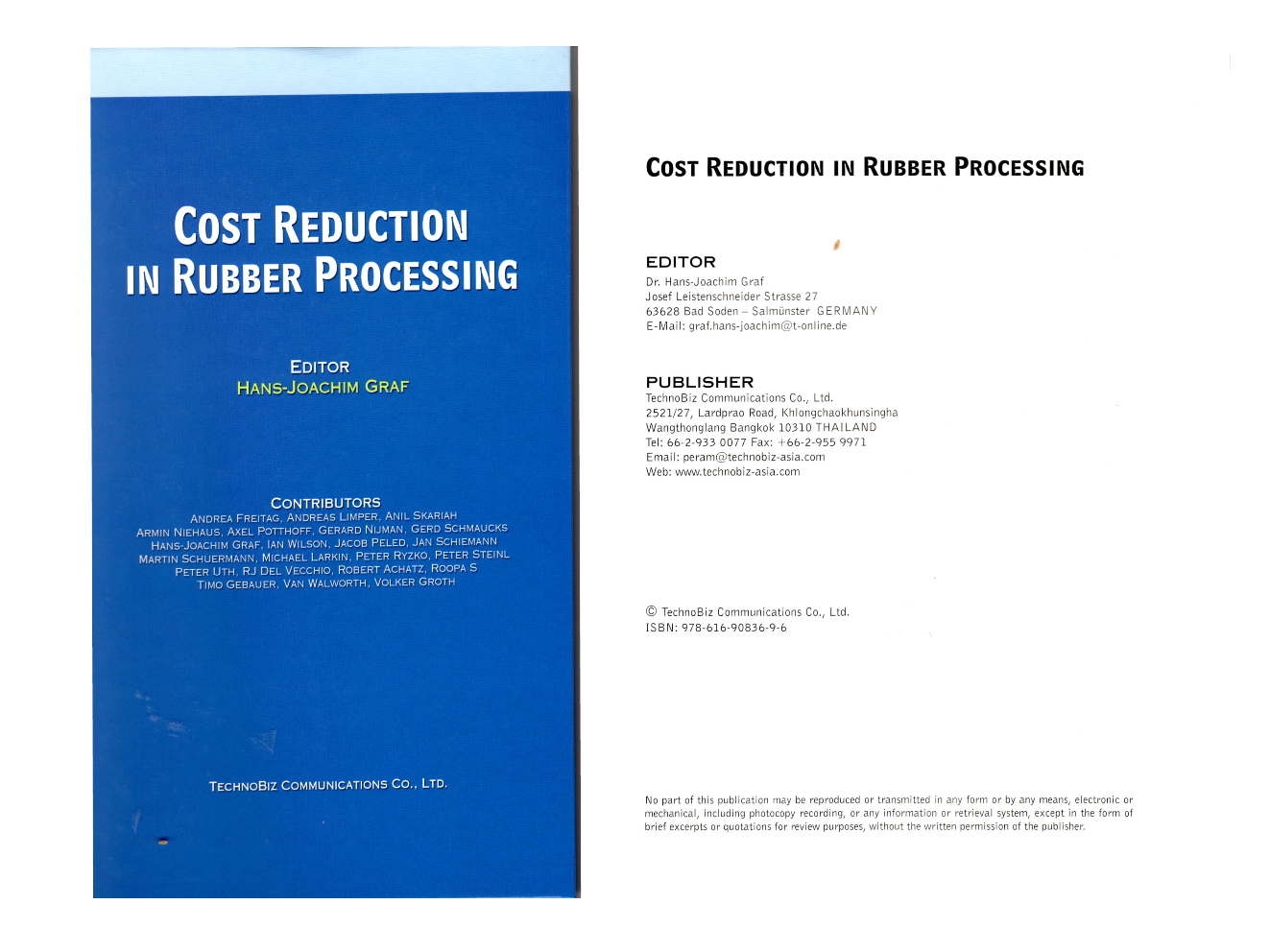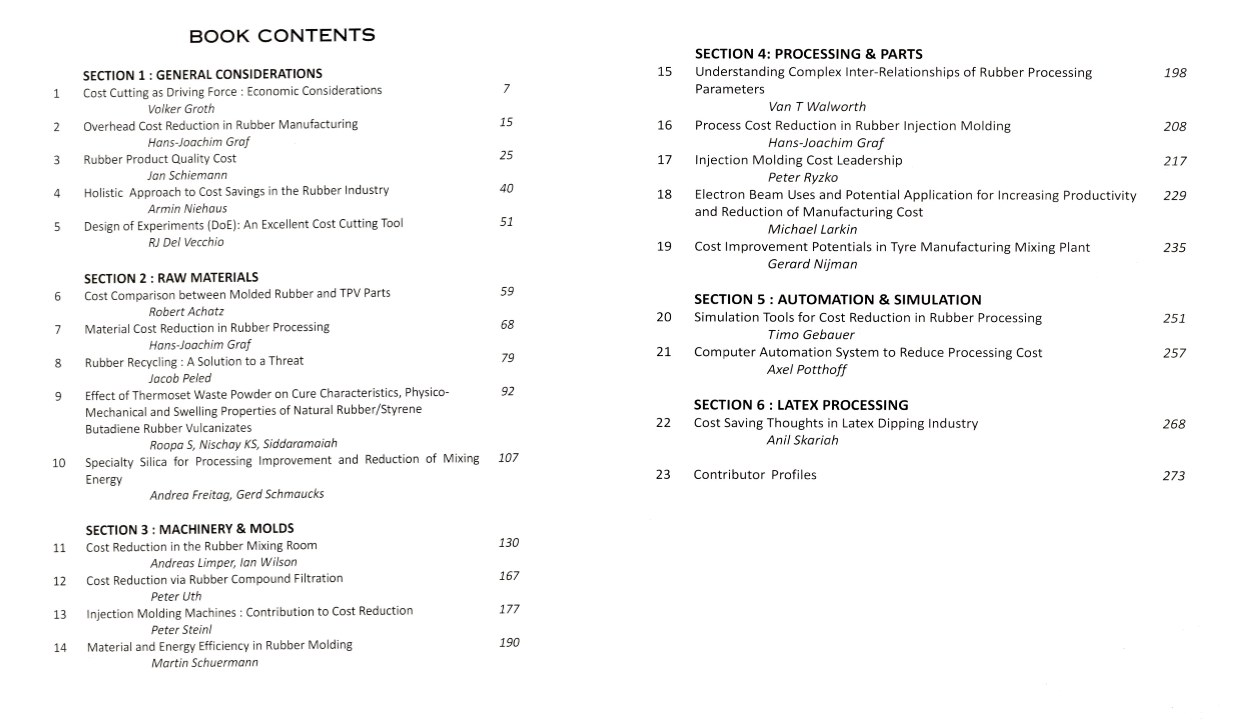 Next Exhibitions / Webinars / Seminars / Conferences:
Due to the necessary precautions to be followed because of the Covid-19 outbreak with no end in the near future, we do not provide neither plan seminars, conferences or exhibtions with personal presence until there is no such risk for any attendees.
Instead we offer webinars held by consultants / trainers of TechnoBiz. The webinars cover all facettes of the rubber, thermoplastic elastomer and polyurethane industry.
For information and special offers please visit: KnowHow Webinars
For more information about the variety of other TechnoBiz activities and offers please visit TechnoBiz.
Updated 31. December 2021